Dual Cooling System Fridge Freezers With NeoFrost™
If you're after a fridge freezer that really does it all, our refrigeration range offers NeoFrost™ American style fridge freezers that come with two specialised cooling systems.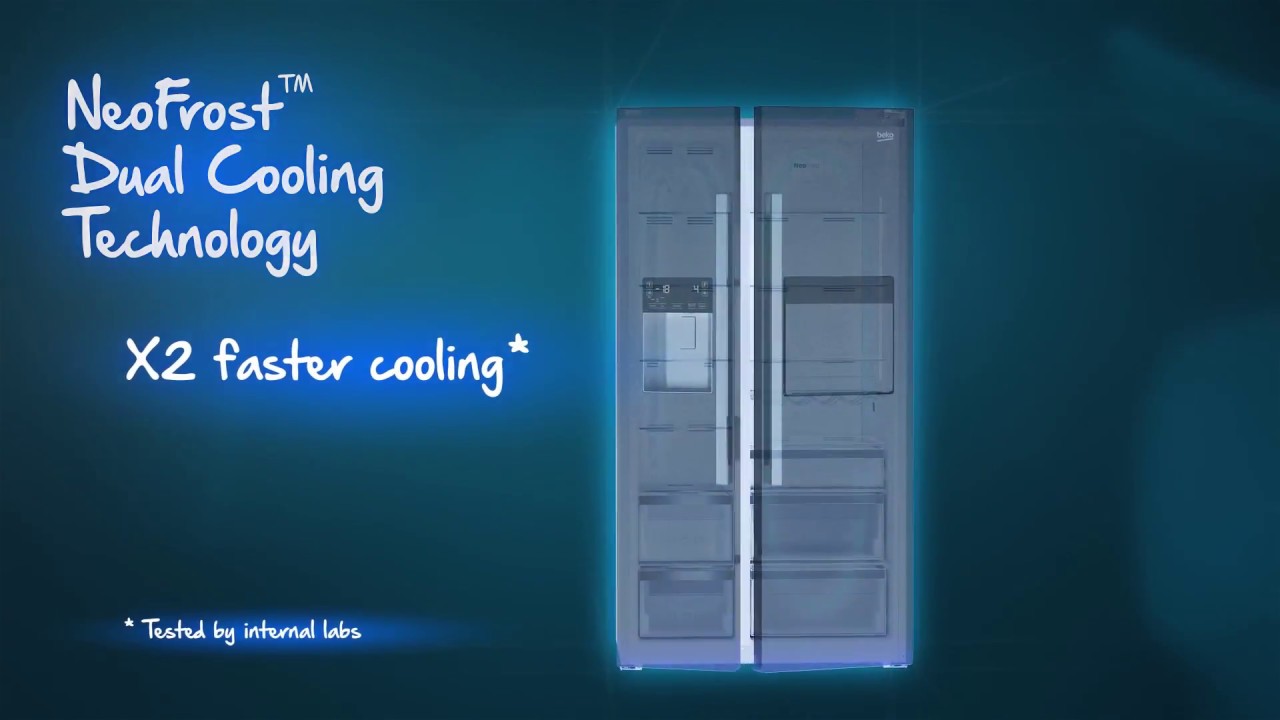 What is NeoFrost™ technology?
Our American style fridge freezers with NeoFrost™ technology are powered by two separate cooling systems which use automatic fans.
The fridge focuses on providing 2x faster cooling and keeping humidity levels high to maintain food freshness while the freezer focuses on maintaining a dry environment to prevent ice build-up.
And, the two separate cooling systems mean there won't be any odours transferring between the fridge and the freezer.
---

"Keeps produce in the fridge compartment in excellent condition, fresh 'n' cool. Pleasure to open as well lit. Freezer is frost free."
Alan from Walsall (
ASD241 American Style Fridge Freezer with Non-Plumbed Water Dispenser
). Confirmed purchase 12th March 2016
---
So what's the difference between a single cooling system and a dual cooling system?
In a fridge freezer with a single cooling system, both the fridge and freezer compartments work collectively. Whereas in a dual cooling system, the fridge and freezer compartments work separately which allows each compartment to focus on specific tasks, such as keeping your food fresh and your freezer free of ice build-up.
Why would I want an American style fridge freezer with NeoFrost™ technology?
Here are the top three benefits of a NeoFrost™ fridge freezer:
2x faster cooling – with a dedicated system just for the fridge, you'll benefit from faster cooling
Maintain food freshness – the fridge focuses on keeping humidity levels high which is best for maintaining food freshness.
Prevent ice build-up – the freezer focuses on maintaining a dry environment, so no ice will build up