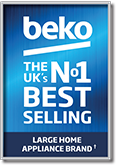 Freezers
Helpful features in our Freezers
Frost Free technology automatically defrosts your freezer
We understand that defrosting the ice build-up in your freezer is a time-consuming and frustrating job. That's why our range of freezers offers Frost Free technology which automatically defrosts the freezer so you don't have to. The warm air that enters your freezer each time you open the door gets removed thanks to an automatic fan, leaving no chance for ice to build up – your freezer will stay frost free.
Place your freezer anywhere in your home
Whether you need to place your freezer in your garage, your outbuilding, or anywhere else in your home, our Freezer Guard technology ensures your freezer will always function properly, keeping your frozen food frozen whatever the outside temperature – even if it drops to as low as -15°C.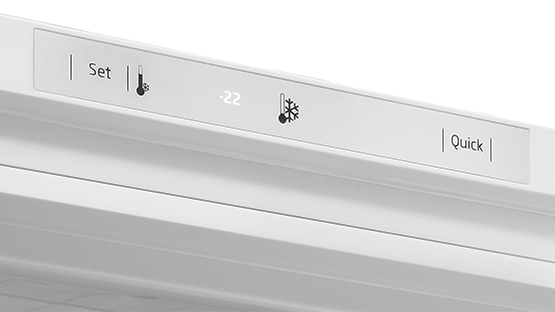 Control your freezer with ease with the modern display
Adjusting your freezer's settings doesn't need to be complicated. That's why we've designed our range of freezers with a modern display that lets you control everything about it with ease – from temperature control or Fast Freeze settings, to setting your freezer to use less energy while you're on holiday.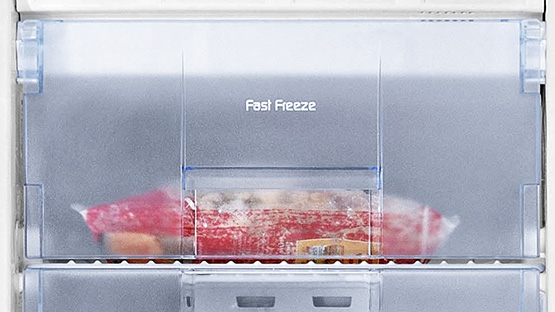 The Fast Freeze setting freezes the food in your freezer quicker
Ideal for locking in your food's vitamins and nutrients, the fast freeze setting in the top compartments of our freezers freeze your food 10% faster than the other shelves. That way you can enjoy nutritious and vitamin-rich food all year around, as fresh as the day you bought it.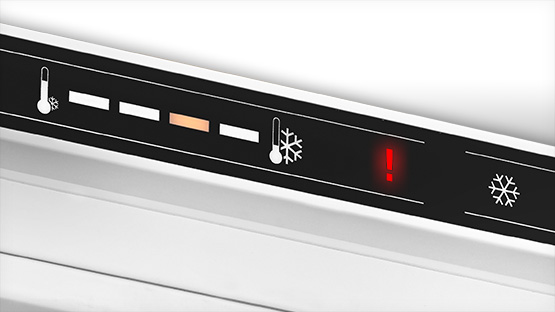 Easily monitor your freezer's temperature
You don't need to worry about your freezer's internal temperature getting too high thanks to the high temperature warning light. Once you see the light turn red, simply adjust the temperature to a lower setting to keep your food perfectly frozen.












Freezers Guides and Inspiration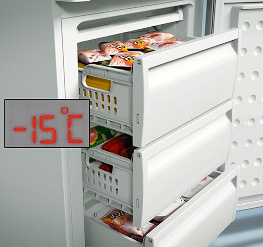 Looking for a freezer for your garage? With Beko's Freezer Guard Technology you can store a freezer in temperatures as low as -15°C.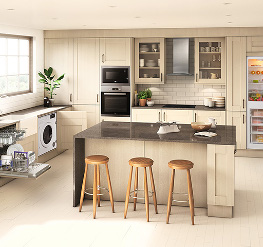 We could all do with a helping hand from time to hand. Kitchen appliances are designed to make your life easier but which could you not imagine life without?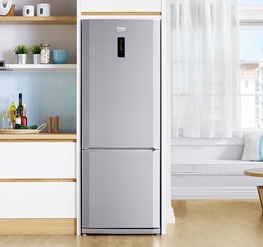 We know you and your family spend a lot of time in the kitchen, so we came up with this guide to help you find the best solution to your storage needs.
Beko Freezers Reviews
We welcome customer reviews for all our freezers. We work alongside review collection platform Reevoo to gather your honest opinions and share genuine independent reviews of our products.
†Source Euromonitor International Limited; Consumer Appliances 2020 ed, as per major appliances definition, retail volume sales in units, 2019 data