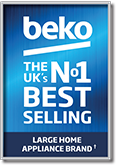 Built-In Hobs

Helpful features in our Built-In Hobs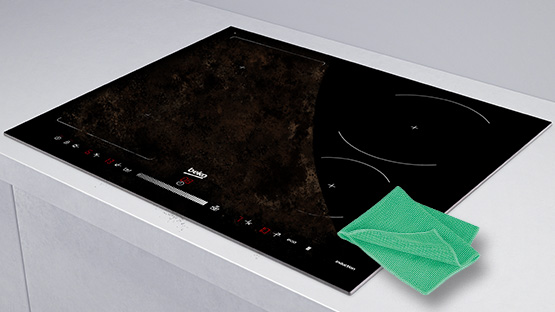 Our Easy Clean hobs give you the easiest of cleaning experiences
We know that spillages on a hob can be difficult to clean up. So, we've added a specially designed glass to our induction and ceramic hobs which offers a flat and smooth surface, giving you the easiest of cleaning experiences.
Cook quickly and save energy with an induction hob
Helping you save time and energy, induction technology cleverly recognises the size of your pots and pans to offer quick and efficient heating. Using electromagnetic waves, heat is transferred to only the pan surface, resulting in quick, safe and energy efficient cooking. By not using unnecessary heat or energy, you'll save money on your energy bills too.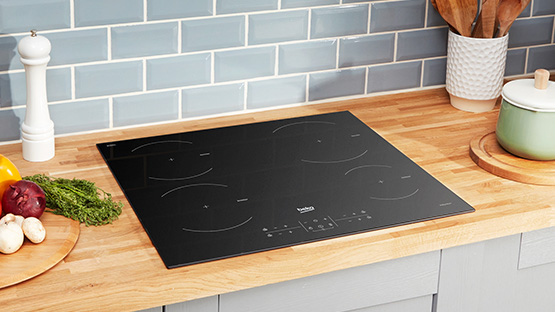 Add a stylish and modern hob to your kitchen
Whether you're after an induction, ceramic or gas hob, our range has been designed with the closest attention to detail to help your kitchen look sleek and modern. For those who want more of a rustic kitchen design, our gas hobs with cast iron pan supports are perfect. And for those who want a seamless look added to their work tops, our induction hobs will do just that.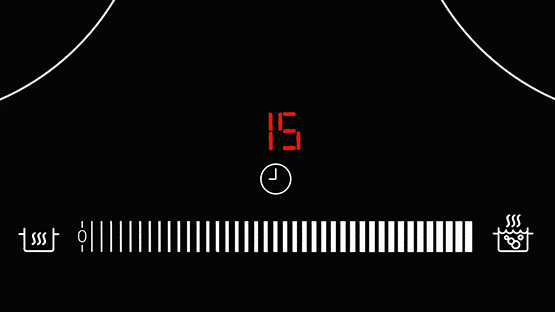 Set the heat level with a glide of your finger
A modern hob doesn't need to be difficult to use. Our hobs offer easy-to-use features that will help to make your cooking experience simple. Use the touch slide control on our electric hobs to select the perfect heat setting for your food. And it's very precise too – choose the perfect heat setting out of 19 levels.
†Source Euromonitor International Limited; Consumer Appliances 2020 ed, as per major appliances definition, retail volume sales in units, 2019 data