How Often Should You Wash Your...
Finding the softest bed sheets and best-fitting jeans can be a costly and time-consuming process. But how often do you wash them? After every use? Every 5-6 wears? Once every six months? Once a year?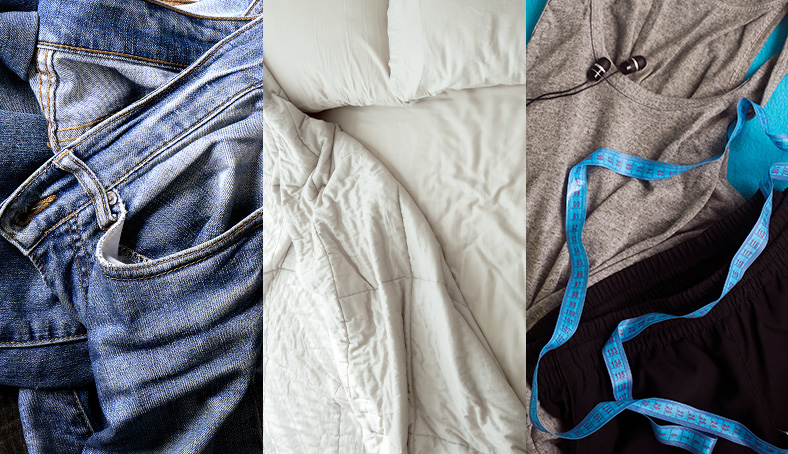 While we wear and use jeans, gym gear and bed sheets regularly, when it comes to washing them, it isn't quite so one-size-fits-all.
We wanted to get some answers, so we asked you and a few key parenting and lifestyle bloggers to see just how frequently you all wash these staple items.
How do your washing habits fare against the people we polled?

---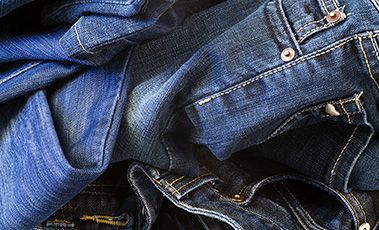 Jeans manufacturer Hiut Denim recommends that raw denim, if not stained, looks best when washed after six months.
But what does this mean for those of us who wear jeans most days of the week? Aside from turning them inside out to protect the material when washing, our jeans go through so much wear and tear that sometimes we just have no other choice other than to wash them.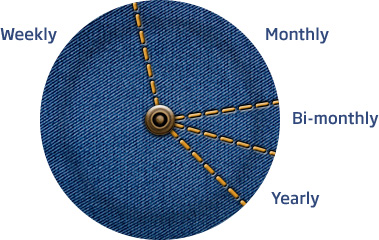 A whopping 59% of you told us that you wash your jeans once a week, whilst 26% of you pop your jeans in the washing machine once a month. A further 7% of you are stricter with your wash regime by washing them every two months. And as for the 8% who wash them once a year… we'll say no more.


Our bloggers told us:
"I used to wash my jeans pretty much after every wear, but after a chat with the jeans experts at Trilogy, I had to change my ways. They suggested that to keep colour and shape you should wash your jeans after 16 wears! Now, I can't go that far, but I do wear them about 5 times now before I wash, and I make sure I turn them inside out before doing so."
Emma from Fashion Mommy
"I do tend to live in jeans, and I'd guess that I probably get four or five wears before they go into the wash; provided they've not been doused in kids paint or curry obviously..."
Laura at Little Stuff
"Jeans are washed at least once a week. You get baggy knees otherwise!"
Lauren at Belle Du Brighton
---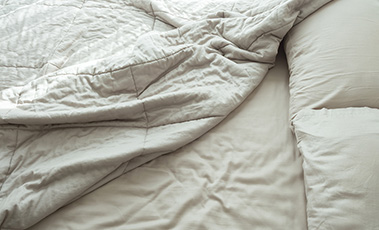 Slipping into comfortable, soft and clean bedsheets is the perfect end to a busy day, but how often are they crisp and clean? From once a week to once every few weeks, some of you told us:



"It's a regular weekly Monday rota for bed sheets; I'm strict about my own bed (who doesn't love that fresh sheets feeling?), but I admit the kids beds tend to slide towards fortnightly (or longer…) before they're stripped."
Laura at Little Stuff
"We wash bedding once a fortnight, partly because we have no outside drying space so we'd be getting tangled in wet sheets all over the place if we did it more often!"
Lauren from Belle Du Brighton.
Margaret Barnes told us on our Facebook page
"I wash my bedding every week, come rain or shine. It wouldn't feel right if I didn't."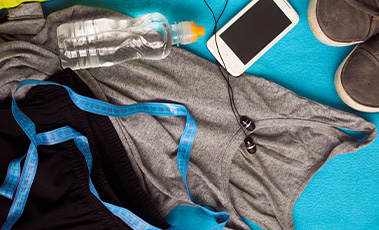 After a good and productive gym work-out, you might be hankering for a glass of chilled water more than a desire to do the washing, but while nylon dries quickly and polyester is durable, you may feel fresher by washing them after each wear. But how often do you wash your gym gear?


"Ugh. Daily.Instantly. I'm a sweaty Betty and simply cannot even contemplate wearing yesterday's cold, damp, stinky gym gear for a second time…"
Laura at Little Stuff
"If I actually exercised I'd probably wash it each time, but I don't go to the gym so don't have to worry about it!"
Lauren at Belle Du Brighton
"I wash these after each time I wear them. Once sweaty they go straight in the wash. So twice a week!"
Sonia from Mummy Constant
---
Do you hold off washing until the 11th hour or is there no better alternative to a regular freshen up? Tweet us @BekoUK and let us know!

---