Certain models with a separate oven and grill produced before 2009 need a modification to the grill door seal when converted to LPG.
Below are the list of models which become unsafe if converted to LPG.
If you own a cooker with separate oven and grill that has been produced before 2009 and converted to LPG, it's important you contact us on the Freefone number below with your model and serial number so we can determine if you need a free of charge modification.
UK Free phone 0800 917 2018
Ireland Free phone 1800 25 29 25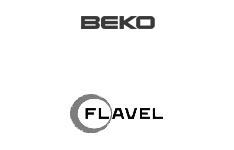 ---
Beko
Flavel
DCG 8511W
DG 581 NWP
VC5NDW
DCG 8511G
DG582WP
VC5NDC
DCG 8511SI
DG581S
AP5NDW
8521 NS
DG 582 S
DCGAP 5 S
8521 W
DG 582 SP
AP5NDWP
DCG 8511PNW
DG 582 X
AP5NDSP
DG 581 W
DG 584X
DG 582 W
DG 5822 X
DG 584W
---