Frost Free Freezers That Don't Need Defrosting
Spending hours defrosting your freezer after ice has been left to build-up can be frustrating. Our refrigeration range offers Frost Free freezers and fridge freezers which prevent ice from building up in the freezer so you won't need to spend time and effort defrosting it yourself.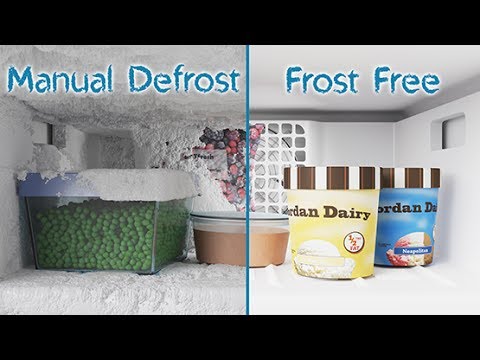 What is Frost Free technology?
Our Frost Free technology uses a system which prevents ice from building up in the freezer. Each time you open your freezer door, warm air enters it. Thanks to Frost Free technology, an automatic fan removes the warm air before it has a chance to condense into water and freeze into ice, leaving no chance for any ice to build up and ensuring your freezer will stay frost free.
---

"Frost free – so much easier than a manual defrost. My other one wasn't and was such a pain."
Lynn from Dronfield (
FFP1671 Tall Frost Free Freezer
). Confirmed purchase 5th January 2017
---
What's the difference between a Manual Defrost freezer and a Frost Free freezer?
A manual defrost freezer uses a system which functions without a fan to freeze food in a natural way leading to ice build-up in the freezer. These freezers are perfect for those on a budget, however we do recommend you defrost it twice a year.
On the other hand, a Frost Free freezer functions with an automatic fan which removes warm air from the freezer to prevent ice build-up. Frost Free freezers help you to save time and make life easier as they won't need any defrosting.
Why would I need a freezer that's Frost Free?
Here are the top three benefits of a Frost Free freezer or fridge freezer:
Save time and effort – you won't need to defrost it yourself
Your food won't be damaged – no ice building up means your food won't spoil
Extra storage space – valuable storage space won't be taken up by ice build-up