Cranberry Crumble
This cranberry crumble tastes of Christmas and it's so easy to scale up or down as needed. Pop any leftovers in the freezer (if you can resist having seconds).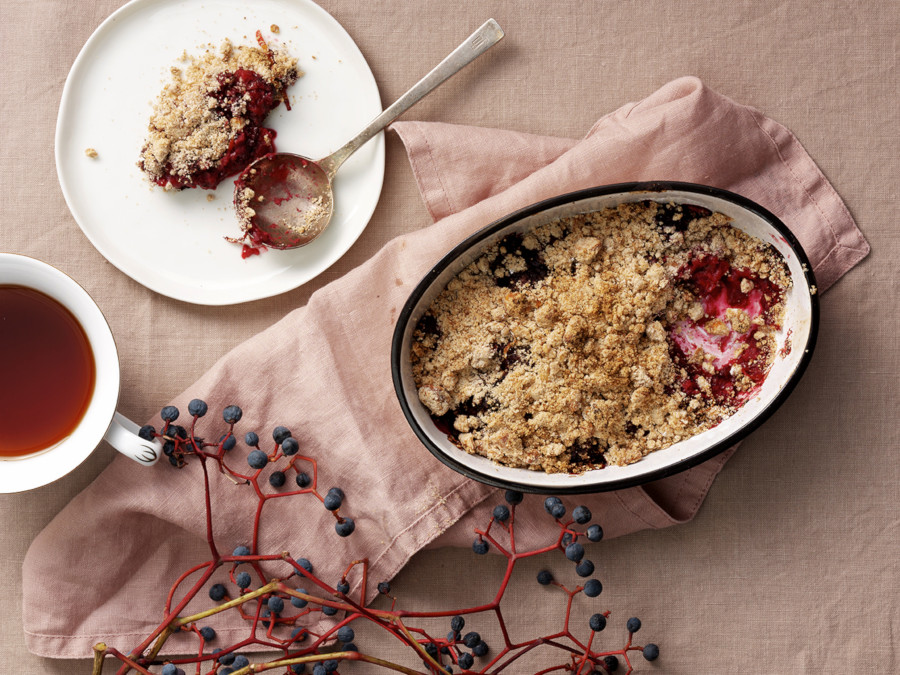 ---
Ingredients

Cranberry Filling
500 g cranberries
20ml pure maple syrup
5g cornflour
Zest of an orange
Crumble Topping
250g rolled oats
45g almond flour
100g chopped almonds, walnuts, or pecans
5g cinnamon
½ teaspoon salt
50ml melted coconut oil or butter
80ml pure maple syrup
30 minutes | 4 people
Instructions
Preheat the oven to 180C.
In a large bowl, toss the cranberries with the maple syrup, cornflour and orange zest.
Pour the cranberries into a greased 9x9 inch baking tray.
For the crumble topping, in the same bowl, add oats, almond flour, nuts, cinnamon, salt, coconut oil or butter and maple syrup.
Stir the crumble topping together and pour into the baking tray over the top of the cranberries.
Bake at 180C for 40 to 45 minutes until golden brown, covering the tray loosely with tinfoil half way through to prevent from over-browning.
Serve hot!
Our new AeroPerfect™ Ovens give you a constant stream of hot air for a perfectly browned crumble top.