Roast Leg of Lamb
If there will be fewer people round the Christmas table this year, why not try this tender lamb recipe. There will be less leftover to deal with come Boxing Day.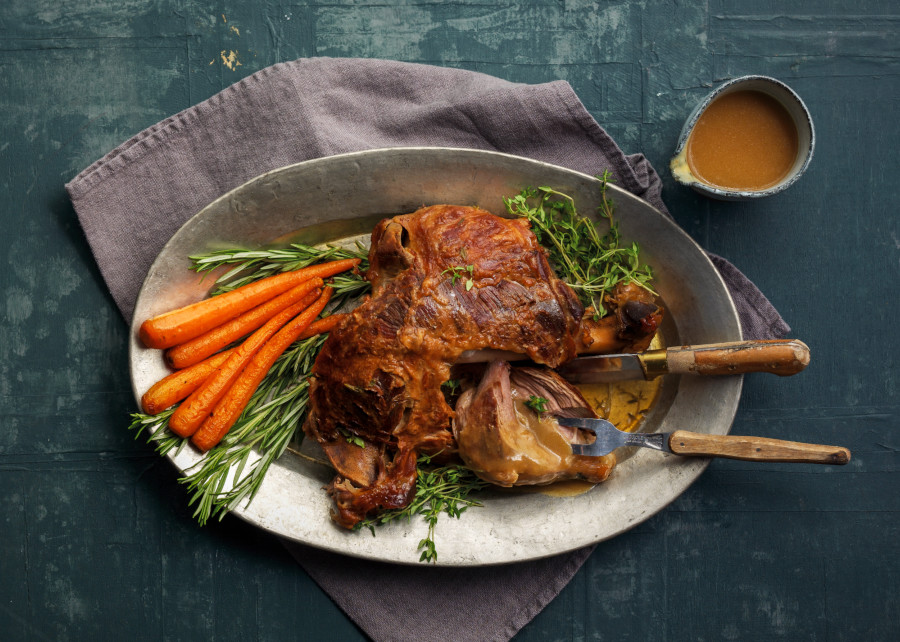 Serves 5 | Prep Time: 15 minutes | Cooking time 4 hr 30 min for 1300g
---
Ingredients

3kg/3lb bone-in leg of lamb
2 tbsp olive oil
2 garlic cloves cut into slivers
A few sprigs of rosemary
Salt and freshly ground pepper to season
1 large onion (approx. 70g)
6 cups, or 1.5 litres of water
Instructions
Preheat the oven.
Trim excess fat off the lamb.
Brush lamb with olive oil.
Season with salt and black pepper.
Peel the onion and chop it into quarters.
Put the lamb, onion, garlic and rosemary in a casserole dish with a lid.
Pour all the water into the dish and close the lid.
Bake for 4 hr 30 minutes at 170°C until the lamb is melting off the bone.
Our new AeroPerfect™ Ovens will give you a perfectly succulent and evenly browned roast, every time.