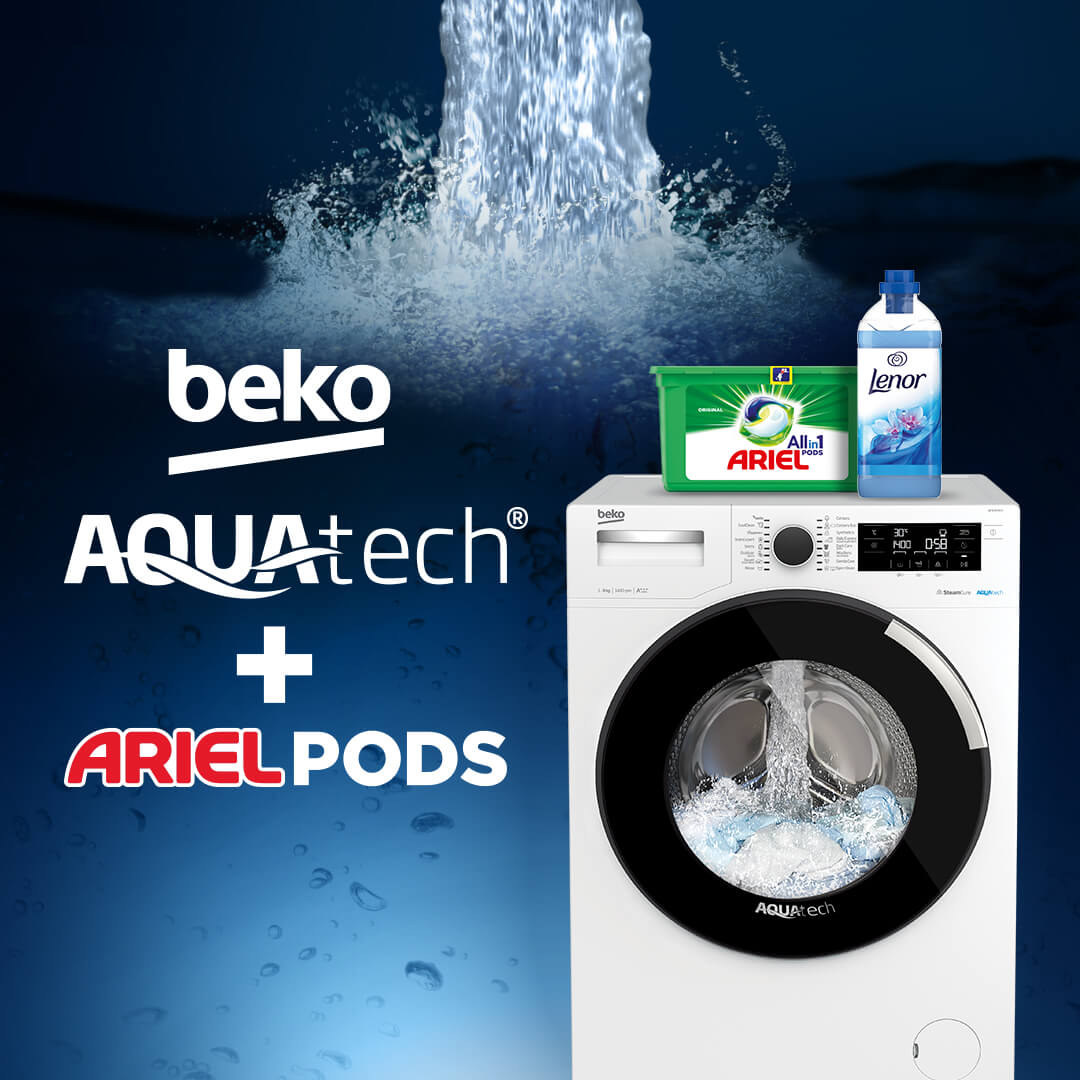 17/02/2022
Our latest digital-first campaign has launched to drive awareness of our new partnership with P&G.

Combining the unique power of our Beko AquaTech® technology and Ariel laundry pods, our customers will have peace of mind, knowing that they'll be getting 'outstanding cleaning and care in half the time'

Raising awareness for the partnership, as well as the superior washing performance of Beko AquaTech® together with Ariel pods, the campaign will be live till the end of March and is set to reach almost 18 million consumers across digital channels.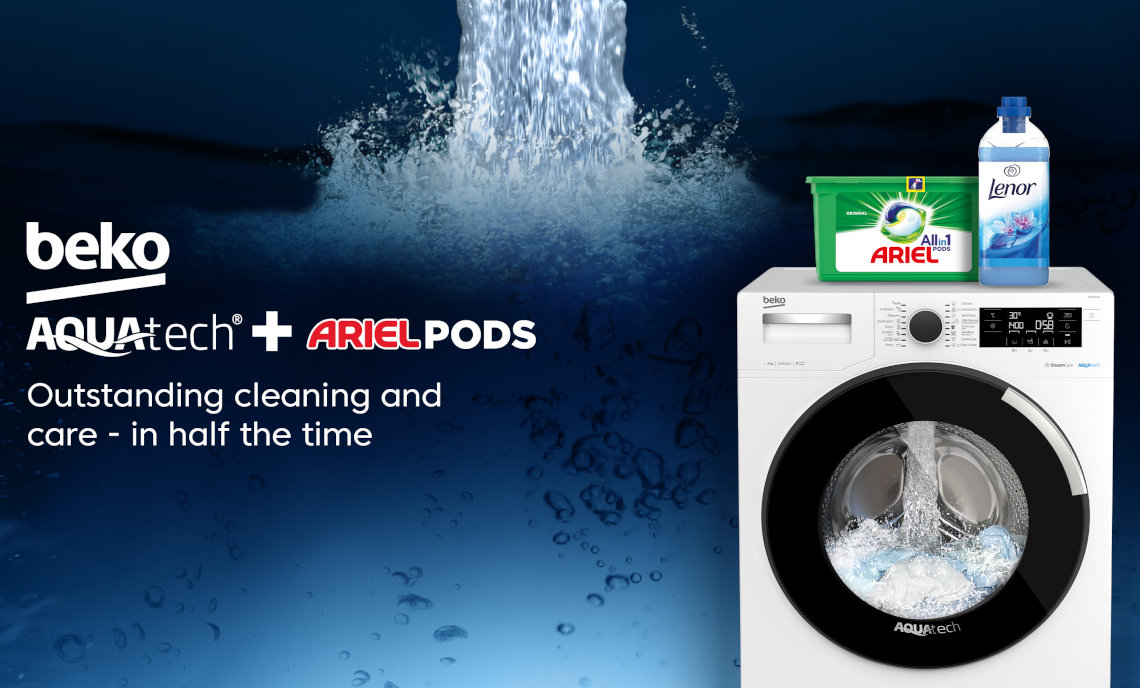 Designed to deliver up to 50% faster washes that are up to 50% more gentle, AquaTech® washing machines use the power of water to replace vigorous drum movements, delivering outstanding cleaning and care, without the need for lengthy cycles. That means less time spent waiting around for your wash to finish, and the guarantee that your lucky shirt, or toddler's precious blanket will come out looking as good as new.
Discover our full range of AquaTech® Washing Machines.