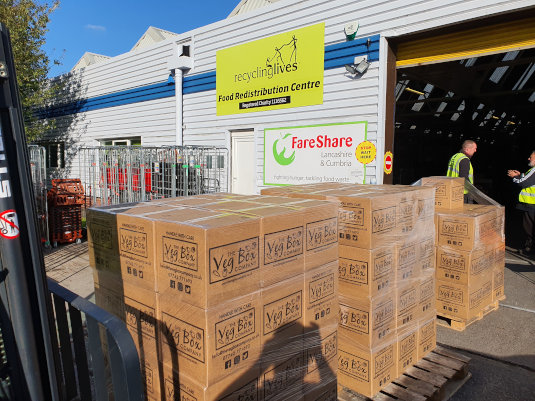 22/10/2020
Beko Donates 100 boxes of Fresh Vegetables to a UK Food Charity as part of their HarvestFresh™ Fridge Freezer launch
Our followers on social helped us to donate fresh vegetables to a UK food charity during the launch of our latest refrigeration range, HarvestFresh™
We recently had the pleasure of donating 100 boxes of fresh vegetables to UK food charity, Fareshare. The donation was made possible thanks to our amazing social media fans who engaged with our 'Keep the Cycle Going' post on Facebook and Instagram in August and September 2020. The post encouraged our fans to help us donate as much fresh produce to charity as possible, with every 200 likes, comments or video views on the post, allowing us to donate another box.
Thanks to our followers' fantastic support we were able to hit our goal of donating 100 veg boxes to Fareshare!
Working with the farmers at The Veg Box Company, 100 boxes of the freshest veggies were delivered to the Recycling Lives' Food Redistribution Centre which distributes goods across Lancashire and Cumbria on behalf of FareShare, supporting more than 170 charitable groups which help feed communities.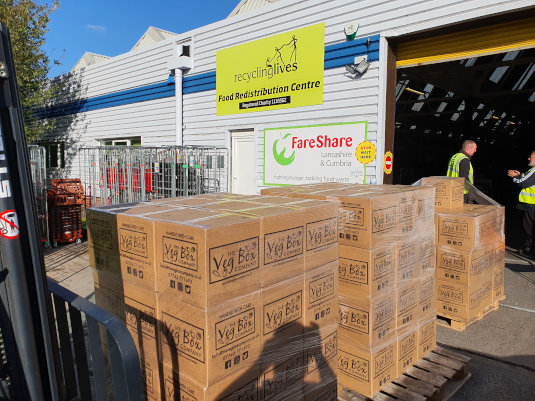 Jeff Green, manager of the Food Redistribution Centre, said "These veg boxes were a great addition to our offering to charities and community groups. They went out to centres supporting the elderly who used the produce to make tasty, warming soups, while some groups were able to add the produce into food parcels being delivered to people who are shielding or isolating, ensuring they have fresh, quality food to enjoy. Our work supporting communities is more important than ever at the moment so we're grateful for all donations."
A big thanks from Beko to The Veg Box Company for growing, picking and delivering the freshest veg which have now made their way to people who need it the most.