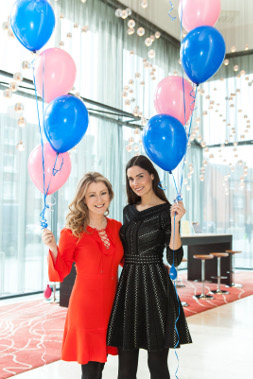 13/03/2017
The search for Ireland's No1 Mum has begun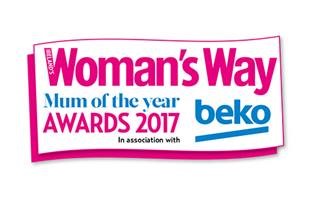 Nominations in the Woman's Way and Beko Mum of the Year Awards 2017 are open
Alison Canavan and Andrea Hayes were on hand to help launch the 14th year of the Woman's Way and Beko Mum of the Year Awards 2017. The magazine and its sponsor, Beko are looking nationwide for nominations to crown the 2017 winner.
The Awards give spouses, children, relatives, friends and community groups the opportunity to recognise and reward the fantastic work mums do for their families and friends.
Open to mums throughout Ireland, finalists will be chosen to attend a special lunch in the summer.
The overall winner of the Woman's Way and Beko Mum of the Year 2017 will win €3,000 worth of Beko home appliances courtesy of the award's sponsor plus a selection of luxury treats. Each of the regional finalists will walk away with luxury gifts worth €250.
On the Awards, Áine Toner, editor of Woman's Way says: "It's our fourteenth year searching for Ireland's top mums and we can't wait to receive nominations from all across the country. Our original goal – to give local heroes a chance to shine – remains paramount as we ask partners, spouses, children, neighbours, friends and community groups to get their thinking caps on and their nominations into Woman's Way magazine. We are also delighted to be working with Beko for the second year on these very special awards."
Shane Kelly, Sales and Marketing Manager for Beko says: "Beko has been part of Irish families for over 25 years and are extremely proud to help recognise the fantastic role Ireland's top mums play in their home and communities right across the country. The courage and strength of character from last year's nominees was nothing story of amazing and it is so important we recognise their role in our society".
If you know a mum who deserves recognition, complete the nomination form in the current issue of Woman's Way or log onto www.womansway.ie. The closing date for entries is May 5, 2017.