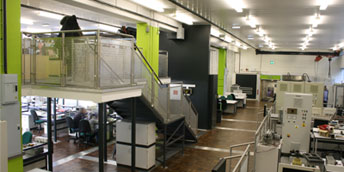 21/05/2014
We have inked a research partnership with Newcastle University to develop new ways to improve energy efficiency and performance in our appliances.
The deal sees our parent company Arçelik Group, which manufactures Beko appliances, working closely with Newcastle University's Power Electronics, Drives and Machines (PEDM) Group, which is at the cutting edge of motor design and energy efficiency.
The PEDM Group has been engaged by us to develop a number of prototype motors, using the latest electro-magnetic technology, to improve the efficiency of Beko's dishwashers.
Dr Glynn Atkinson, who leads the project at Newcastle University, commented: "Arçelik's products are known for their design simplicity and efficiency. We are looking forward to the challenge of creating prototypes to meet their energy efficiency specification and to put our state-of-the-art research space to the test.
"The component, if utilised by Arçelik, may be streamlined into mass production, which is something that we're extremely excited about and hope will be the start of many more projects in the future."
The partnership between Beko and Newcastle University arose as a result of a UK Trade and Investment (UKTI) programme to drive collaboration between international companies and UK universities.