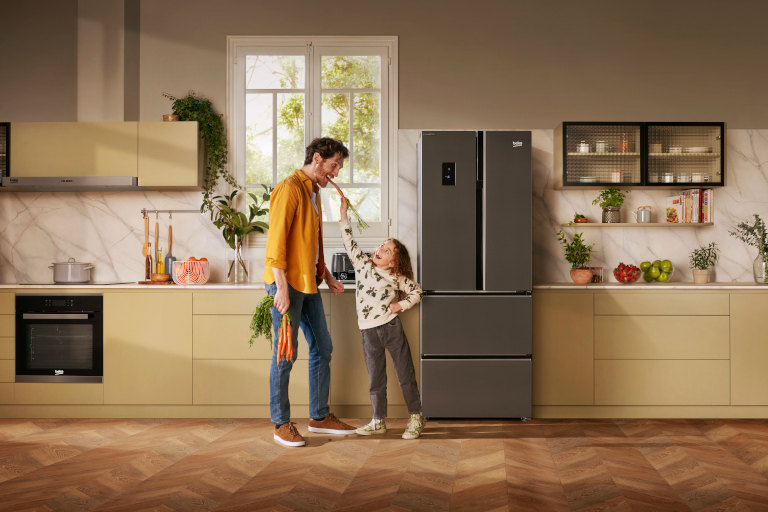 04/06/2020
Crunchy carrots, juicy ripe tomatoes, succulent strawberries, and fresh green spinach can now be as nutritious and tasty up to five days after purchasing them, thanks to Beko's new patent pending HarvestFreshTM cooling technology, a first for the UK market.
Committed to helping families live healthier lives, we have launched a stylish and innovative collection of fridge freezers designed to revitalise salad crisper drawers nationwide. Fruit and vegetables start to lose vitamin content from the moment they are harvested, meaning that once they are served up, they have already lost a lot of their best nutrients. Our new Beko HarvestFreshTM technology is unique in tackling this issue and has now been independently verified to prove that it preserves Vitamins A and C, two key contributors to a healthy lifestyle for up to five additional days[1].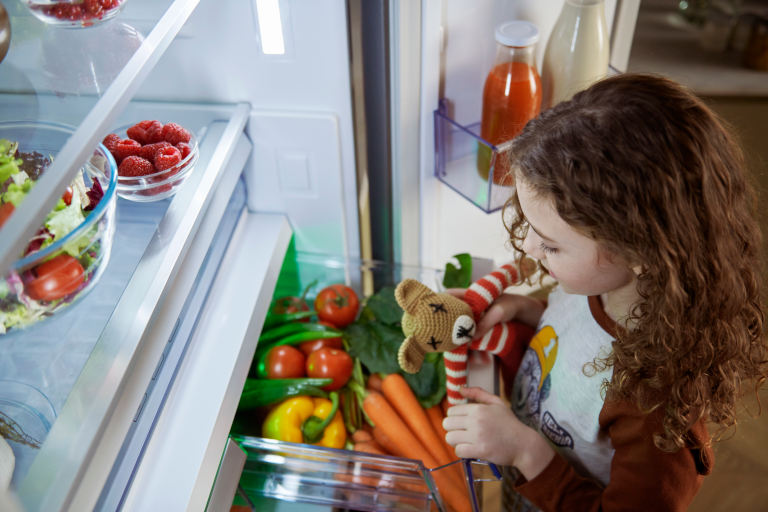 Sometimes overlooked, these vitamins are key for boosting the immune system, promoting a healthier heart, supporting healthy cognitive brain function and provide natural antioxidants to protect the body from disease. So not only will your meals taste better, they will offer you a whole host of health benefits too.
Our state-of-the-art HarvestFreshTM technology accomplishes this feat by mimicking the natural sunlight cycle to preserve vitamins in vegetables and fruit for up to five days after they leave the shop floor. Summer smoothies, crunchy salads and nourishing vegetables skewered on the BBQ have never been so nutritious or tasted so good.
Beko HarvestFreshTM technology is unique and a UK first. It works by using light to replicate the sun's natural 24-hour cycle within the fridge. During the first four hours of its cycle, the crisper lights will shine blue, mimicking dawn and the first light of the day.
[1] Tested by Intertek based on the measurements of tomatoes, green peppers, carrots, spinach and celery directly exposed to the light technology compared with Day 0 conditions over a 5-day period.