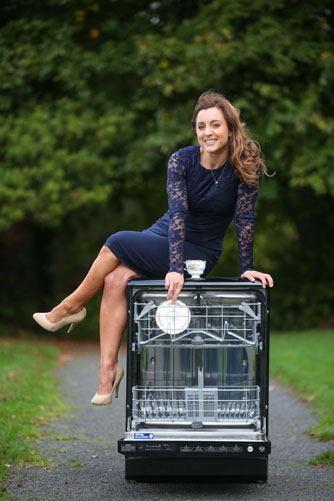 08/10/2013
Research reveals an emerging trend in home improvement as 47% of householders are unlikely to move in the next 3-5 years and 27% are planning to improve in next 12 months.
Despite the property and mortgage gloom, Irish householders are happy in their homes with more than half saying they'd like to stay where they are and one in four in 'improvement mode' having renovated one of their rooms in the last 12 months, according to our Home Improvement Research.
The research puts the kitchen firmly in the heart of the home as the area that Irish householders would most like to improve in the next 12 months and also as the room most respondents (40%) said they were envious of – especially amongst 18-34 year old females.
Irish householders' motivation to improve their kitchen is driven by family and friends as one in four households renovate their kitchen after seeing their friends kitchen, and one in five when friends/family are improving their kitchen or when family events such as Christmas and Communions are taking place.
Contrary to popular opinion it's not the women driving the home improvement decisions, but men and women are jointly responsible.
Supporting the emerging trend in home improvement, the desk and omnibus research conducted by Amarch cited indicators that suggest the property market is slowly turning.
Commenting on the Beko Home Improvement Research, Amarach chairman managing director Mark Nolan commented: "Renovating your home, especially your kitchen, can add value to your property, but also importantly to your lifestyle, your comfort and your sense of well-being. Consumers are now putting more thought into this and the corresponding purchasing decisions they make. It's about making the most of what we have."
Other findings in the Home Improvement Research included:-
A third of respondents said they would like to move home (14% asap)
Respondents in Connaught and Ulster were less likely to either have done or plan to do home improvements in the last and coming year
A third of respondents said they entertained in the kitchen more than any other room and twice that of the dining room.