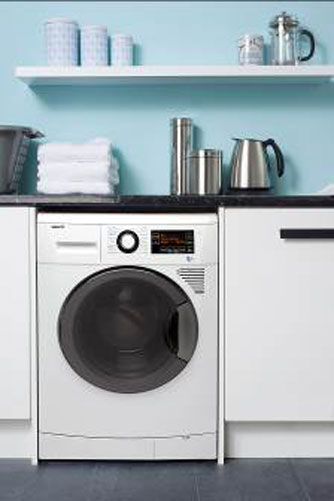 13/04/2013
From June, the Beko WDA91440W can wash and dry up to a 1kg load of laundry in under an hour, meaning no more last minute household dilemmas.
Setting it apart from other products on the market, this premium model has a unique drying cycle that does not need water to cool down the condenser. Instead, it simply uses air, a technique that can significantly reduce the water bill. This advanced technological innovation, along with an excellent energy rating, means that time and money are saved.
With a super speedy washing cycle, the large capacity WDA91440W cuts the time it takes to do everyday household chores, cleaning a full 9kg load in under 39 minutes. It also has the capability to wash and dry a 6kg load all in one cycle, meaning you can move on with other jobs without having to be on hand to start the drying cycle.
It is equipped with an anti-allergy wash and dry cycle for small loads, endorsed by Allergy UK and helps reduce the amount of allergens, helping households with allergy sufferers or conditions such as asthma.