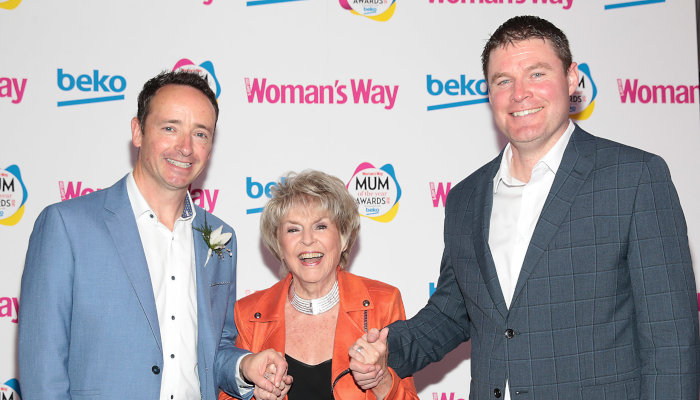 24/06/2019
Broadcasting legend Gloria Hunniford arrives in Dublin to accept Icon 2019 Award
- Kathleen Watkins receives Inspirational Celebrity Mum of the Year
- Martina Cox awarded Courage 2019 Award
- Connaught mum is crowned Woman's Way & Beko Mum of the Year 2019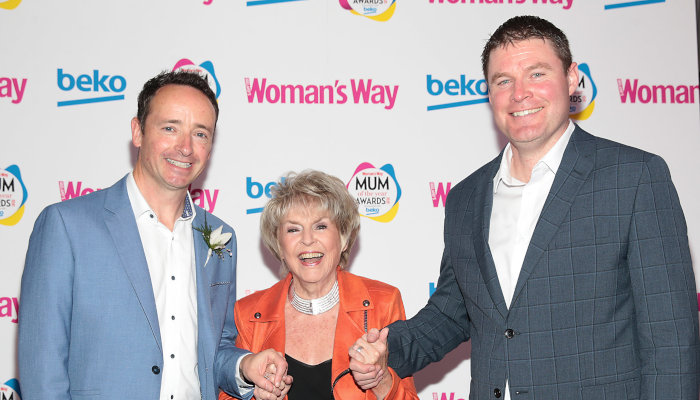 Monday, 24th June 2019: The Woman's Way & Beko Mum of the Year Award winners were announced today [24th June] at a special lunch at the Radisson Blu Royal Hotel in Dublin. Woman's Way and Beko have teamed up for the fourth consecutive year to host the awards, which showcases and celebrates the evolving role of Irish mothers and highlights their contribution across all facets of society.
Legendary broadcaster and TV presenter, Gloria Hunniford, arrived in Dublin to accept the prestigious Icon 2019 Award, in recognition of her outstanding career and achievements. Broadcaster and author, Kathleen Watkins, was also recognised with the overall Celebrity Mum of the Year accolade. The award was chosen exclusively by Woman's Way readers.
Martina Cox, whose husband Sean was attacked outside Anfield before the 2018 Champions League semi-final and who suffered life-changing head injuries, accepted the Courage 2019 Award on behalf of her family. She was credited with her strength of character throughout her husband's intensive medical treatment and continuing rehabilitation.
Caitríona Nic Mhuiris (53) from Newcastle, Galway, was named our Overall Mum of the Year 2019. Caitríona's family of four went to eight overnight when she and husband Séamus became guardians to their four nieces. Caitríona's sister Una died from Sudden Adult Death Syndrome and her daughters, ranging in ages eight to 14, moved in with their aunt, uncle and cousins. Caitríona completed a diploma in Child Bereavement through the Irish Hospice Foundation to better understand the impact of grief in children and as a result, her development of knowledge has led to the establishment of Kinship Care Ireland. Kinship Care is an international term, used by the United Nations, to recognise these children who are in this form of care.
Norah Casey, Chair of the Judging Panel commented: "The true heroes of our society are the mums who hold family and community together, who care for their loved ones, old and young, despite the enormous obstacles life throws at them. This year in particular we have seen phenomenal women lead the way in terms of Irish society, mums like Martina Cox who against insurmountable odds have shone through with courage and determination. The backbone of modern Ireland is the warrior mums who keep it all together and show the way for others to follow."
Shane Kelly, Sales and Marketing Manager at Beko said: "We are delighted to support the 2019 Mum of the Year Awards for a fourth consecutive year and would like to take the opportunity to congratulate all the category winners on their outstanding achievements. We also want to commend all of those who entered this year's categories and, in particular, those who nominated a colleague, friend or family member in support of those in their communities who strive to make a difference. We, at Beko, are honoured to support an initiative that recognises the contributions of these inspiring women."

Áine Toner, Editor of Woman's Way said: "It's an absolute privilege to celebrate these incredible women and to let them know how much of an impact they have made on their families and communities. Our categories demonstrate the big and small things that women are undertaking throughout Ireland – their only goal being to help others. I am honoured to be in the room full of women making a difference – that's ultimate girl power."
The Woman's Way and Beko Mum of the Year Awards showcases and celebrates the evolving role of Irish mothers and highlights their contribution across all facets of society. Now in its 16th year, the much-loved annual awards reflect the changing nature of family life in Ireland.