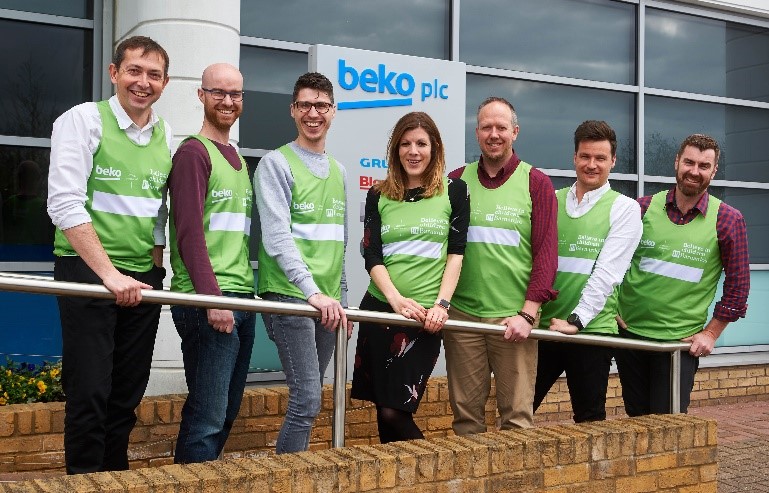 22/04/2018
Sunday saw Beko plc go the extra mile as 16 members of our team from across the business took part in the Virgin Money London Marathon.
We ran on behalf of our long-term charity partner Barnardo's, who share our ambition of helping vulnerable families and children across the UK. The charity has been helping families for over 150 years by creating safe and loving home environments, an ethos echoed and supported by Beko across the last five years.
By taking part in this year's run, we're not only looking to raise funds for the charity, but also hope to raise awareness of how Barnardo's supports young people, tackling the most urgent issues faced by disadvantaged children in today's society.